Our strolls
Live one embarked unforgettable.
See our schedule and prices In Saison and Off Saison
Pour nous contacter par téléphone : 06 46 05 37 45 ou 06 08 00 69 37
IN SAISON

(

from July 1 to September 30)

Monday to Sunday (except Wednesday) :

Departure: 8h - Duration: 3h - Prices: Adult : 17€ / Accompanist: 12€

OFF SAISON

(

from April 1 to June 30 and from October 1 to November 15)

Every day :

Departure: 8h - Duration: 3h - Prices: Adult : 17€ / Accompanist: 12€




IN SAISON (from July 1 to September 30) Monday, Tuesday, Thursday and Friday : Departure: 11:30 a.m.- Duration: 1h00 - Prices: Adults 8 € / child (under 10) 5 € Sunday: Departure: 11:30 and 02:30 p.m. - Duration: 1h00 - Prices: Adults 8 € / child (under 10) 5 €

OFF SAISON (from 1 April to 30 June and from 1 October to 1 November) Every day : Departure: 11:30 a.m. and 02:30 p.m. - Duration: 1h00 - Prices: Adults 8 € / child (under 10) 5 €




IN SEASON

(from July 1 to September 30)

Every Monday, Thursday and Saturday

: Departure: 14.30 - Duration: 2h00 - Prices: Adult: 15 € / child (- 10 years): 8 €




IN SAISON

(from July 1 to September 30)

Every Tuesday and Friday

: Departure: 14.30 - Duration: 2h00 - Prices: Adults 15 € / Children (- 10 years) 8 €




IN SAISON

(

from July 1 to September 30)

Monday to Saturday :

Departure: 16h45 - Duration: 1h30 - Prices: Adults 12 € / Children * 7 €

Sunday :

Departure: 3:45 p.m. and 5:00 p.m - Duration: 1h00 - Prices: Adults 8 € / 5 € Children *

OFF SAISON

(

1 April to 30 June and from October 1 to November 15)

Monday to Sunday :

Departure: 15h45 - Duration: 1h00 - Prices: Adults 8 € / 5 € Children *




IN SAISON

(from July 1 to September 30)

Daily :

Departure: 18h30 - Duration: 30 minutes - Prices: Adults 5 € / Children (under 10) 3 €

+ THE NIGHT

(from 1 July to 31 August)

Monday, Friday and Sunday :

Departure: 09:00 p.m - Duration: 30 Minutes - Prices: Adults 5 € / Children (under 10) 3 €

Thursday:

Departure: 10:15 p.m. - Duration: 30 Minutes - Prices: Adults : 5 € / Children (under 10) : 3 €

OFF SAISON

(from April 1 to June 30 and from October 1 to November 15)

Daily :

Departure : 05:00 p.m. - Duration: 30 minutes - Prices: Adults : 5 € / Children (under 10) : 3 €




IN SAISON

(from 1 July to 31 August)

Every Wednesday :

Departure: 8:30 am - Return: 16.00 - Prices: Adults 59 € / Children (under 10) 30 €



Our parties
We offer parties throughout the summer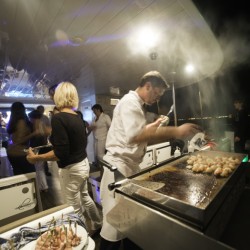 The Providence offers an evening meal overlooking the sea themed grills. A moment of relaxation and inimitable pleasure. Every Tuesday, Friday and Saturday from 1 July to 30 September from 20:30 to 22:30. Adult price: 28 € / pers. – Child price: 18 € / pers. Booking You want to offer a gift voucher to[…]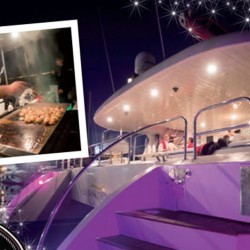 Dine in music at sunset. At dusk, the time of a "mini-cruise" 2:30, the crew of PROVIDENCE offers an unforgettable evening: Friends or lovers, treat yourself to a "private concert dinner" bayfront illuminated by the sunset, accompanied by our musicians … Emotions and secured around a Mediterranean table made by our caterer pleasures.  Every Wednesday[…]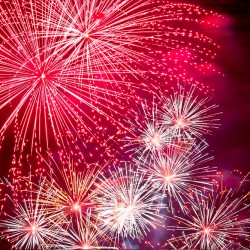 FIREWORKS ON 14TH JULY AND ON 15TH AUGUST Come on board for a unique and wonderful moment, you'll be lucky to be at a royal place to watch the beautiful fireworks of the stations of the bay. Departure from Le PROVIDENCE pontoon on the « Quai Colbert ». After sailing until the anchorage place, a welcome cocktail[…]
Previous
Next
---
We create your event
Live unforgettable moments with friends and family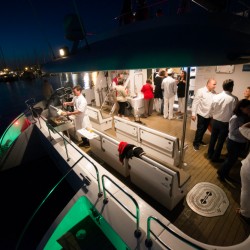 Celebrate your moments of happiness on board of Le PROVIDENCE for an original and unforgettable experience.  Weddings, birthdays, bachelorette and bachelor parties…  LE PROVIDENCE…A UNIQUE BOAT, A UNIQUE EXPERIENCE  Price: contact us
Previous
Next
---
GROUPS
We offer different packages to host Group.
Fishing
We offer fishing trips throughout the year.
More than a Pleasure, a Passion.
Sea Fishing
Included equipment and traps. Every morning, professionals suggest mackerels fishing parties in a family and awesome environment.
---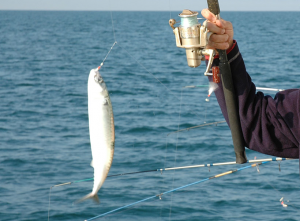 Horse mackerel

Mackerel

Rascasse

Saran / Pagre
The Boat
An outstanding Catamaran
The Maxi Catamaran
This catamaran is unique in France, by its design, the double decks that link comfort, technology, security and performance. This new 2010 concept will allow you to discover the pleasure of the navigation with the best conditions. It was built in composite materials in the Martinez naval yard (Saint Cyprien) and was drawn by the Mauric engineering office in Marseille. It was rigged by Vega Voile sail maker (in Le Grau du Roi). The capacity is 97 passengers.
The historical of the boat since 1936.
A fisher family turned towards tourism when started the paid holidays. (1936). Julien Gros a sea fisherman started summer seasons in boat trips on sea and spent his three quarter time of the year , fishing. Over time and through the evolution of the seaside resort (Le Grau du Roi), his son in law will take over and later, his grandson will make this activity more than seasonal.
MEDIA
We speak about it...
OUR PARTNERS
They trust us...
Contact
Pour toutes demande d'information, veuillez remplir le formulaire ci-dessous.
Pour nous contacter par téléphone : 06 46 05 37 45 ou 06 08 00 69 37